December 24, 2021 — Gideon Mayhak
While I didn't get around to setting up the aluminum Christmas tree this year, Sarah did a lovely job decorating for the holiday. She also put together another card, and it only seems right to share it here.
---
holiday happiness
The card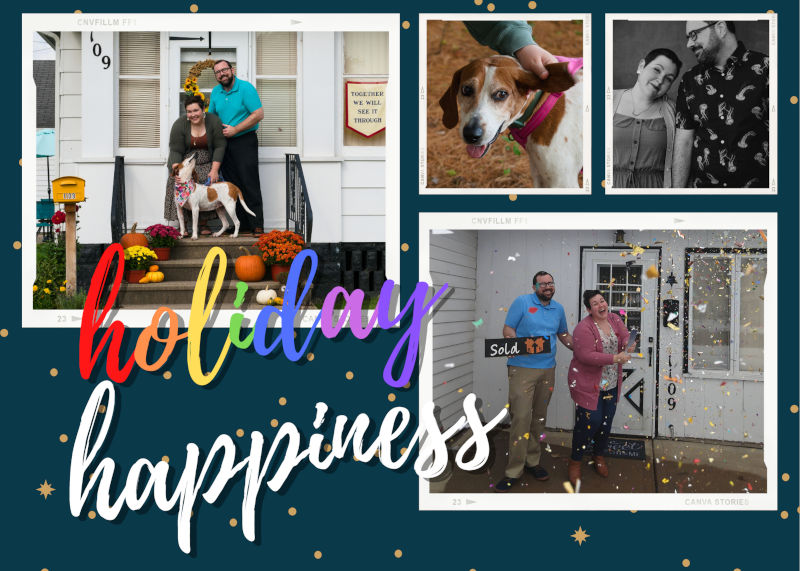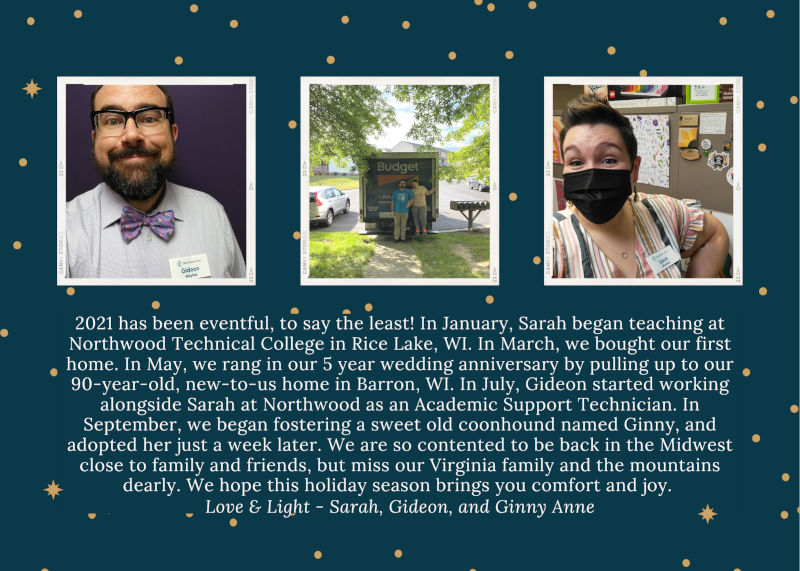 A transcription of the back
2021 has been eventful, to say the least! In January, Sarah began teaching at Northwood Technical College in Rice Lake, WI. In March, we bought our first home. In May, we rang in our 5 year wedding anniversary by pulling up to our 90-year-old, new-to-us home in Barron, WI. In July, Gideon started working alongside Sarah at Northwood as an Academic Support Technician. In September, we began fostering a sweet old coonhound named Ginny, and adopted her just a week later. We are so contented to be back in the Midwest close to family and friends, but miss our Virginia family and the mountains dearly. We hope this holiday season brings you comfort and joy.

Love & Light - Sarah, Gideon, and Ginny Anne
Merry Christmas!
---
"For there is born to you today, in David's city, a Savior, who is Christ the Lord."

Luke 2:11, WEB
Tags: christmas, ginny, meet-the-mayhaks, photography